If you have a Powerone or Aurora solar inverter with the error E031, you are not alone!
This seems to be the most common error on these inverters.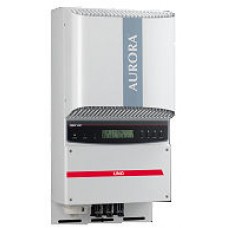 According to the manual, this is an internal error, and it is terminal, your inverter will not recover from this.
ABB have now taken over from Powerone and Aurora.  They will honour the warranty on these inverters, which is generally 5 years.
If it is still in warranty , and you live in the Adelaide area, we can organise a replacement for you.  All we need is a photo of the screen showing the error, and a photo of the label on the side of the inverter.  We will then be able to process the warranty claim for you.
ABB are currently not very fast at sending replacements, so be prepared to wait.
If your inverter is out of warranty, it is possible to get it fixed by ABB, but this will cost you a few hundred dollar.  It will also take a few weeks, as we will need to take the inverter off the wall and post it to them.
It may be better to get a new inverter, we currently recommend Fronius inverters as good replacements.
If you need us to process a claim for you, or quote to replace your Powerone or Aurora inverter with a new one, please contact us today.
Call us now on 1300 130 546