Earn up to $100* When you Refer a Friend to Adelaide Solar Repairs
We love it when our customers recommend us to their friends, and we like to show our appreciation.
Recommend a friend, and if they have a repair done, buy a solar system or anything else we will send you a E-Gift card from prezzee.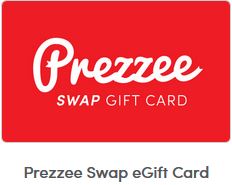 We will send you an email with an Prezzee Swap E-Gift Card.
With the Swap Card you can use your reward on over 40 different stores.
Here are a few of the different stores that you can use your reward through:





We Like to keep it Simple:
Only one referral per job will be awarded. First referral in writing will be awarded the reward.
For the referral voucher to be valid, the Referee must make the referral known to us at the time of quotation or before job date.
Referral rewards will only be paid once the referee's job has been completed and paid their account in full.
Referral reimbursements are in the form of E-Gift cards from Prezzee.
Referee must have an email address to receive the E-Gift card.
Referral amounts are 10% of the referred customers total invoice, up to $100.
If you have a friend that you have told about us and they would like to be contacted please leave us their name, phone number, address, and description of their problem.
Also leave us your Name and Email address and if they book a job, you will receive a referral reward.
Or Call us now on 1300 130 546