Sunny Roo Inverters
As you probably realise by now if you have a Sunny roo inverter, there is no warranty with this.  The importer,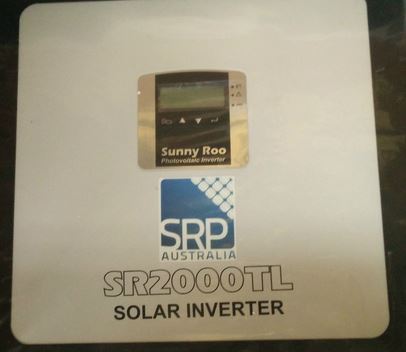 Beyond Building, has gone in to liquidation, and the Chinese manufacturer is not interested in helping.  These inverters are not great, and a large number of them are going wrong.  I don't know of anyone in SA who repairs them, however there are companies in Australia who can repair for a price, depending on what is wrong with them.
I would suggest contacting Letigo in NSW if you wish to get your inverter repaired, but look in to this carefully as it may not be financially viable to do so, as you will need to pay an electrician to take the inverter off the wall and put it back again, as well as the postage to/from NSW.
http://www.letitgo.com.au/sunny-roo-solar-inverters/
We will sell and install an SMA or Fronius inverter for you, as replacing your sunny roo with a cheap Chinese inverter will probably mean you will have more problems in another year or two.
If you are interested in a quote for an SMA or Fronius inverter, please let us know the make/model of the panels you have, so we can find the appropriate inverter for you.
Call us now on 1300 130 546