Most Fronius inverters can be repaired on site, and we carry spare parts for them.  We are an approved Fronius Repair Agent, which means we have been trained and accredited to carry out repairs.  If your Fronius IG inverter is less than 5 years old, this service will cost you nothing.  It will be covered by the warranty*.
Call us now on 1300 130 546
If your Fronius IG inverter is showing a message on the screen, please check this list of State Codes .  These are error messages and allow us in most cases to determine the best course of action.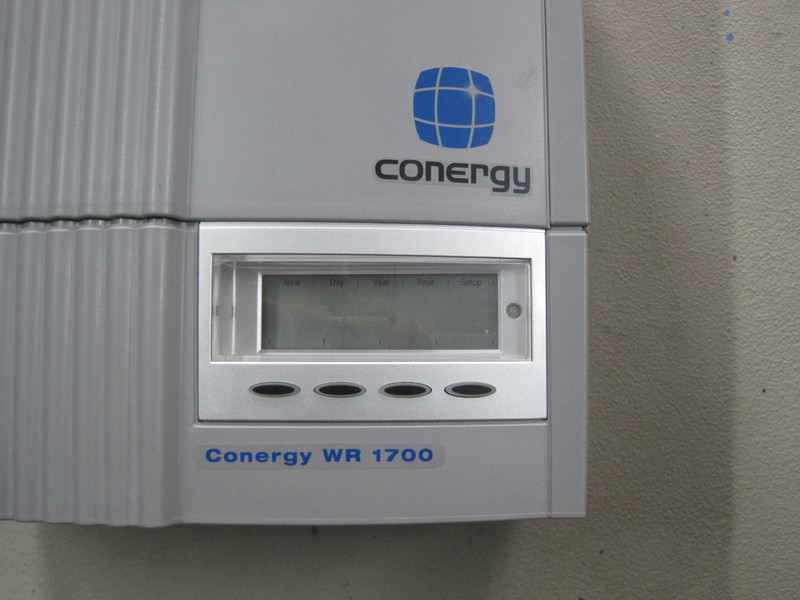 Your Fronius IG could be any one of the following models: IG15, IG20, IG30, IG40 or IG60.  We can help with all of these.
Conergy WR1700/WR2300
You may have a Conergy WR1700 or WR2300, and these are also Fronius inverters, that were re-badged.  The same error messages and warranty options apply.
Reboot Your Inverter
Before contacting us, please check your system by switching it off, then on again, and make sure all the switches are in the 'on' position.
Find Your Serial Number
Also, again before contacting us, please find the serial number for your inverter, as we will need this even if you are out of warranty.  The serial number is located underneath your inverter and is 8 digits, followed by the model.  ie 12345678/15 for an IG15
See this example label for an IG20:

Even if your warranty has expired, we may still be able to fix your inverter, which will be cheaper than buying a new inverter. BUT you only get a one year warranty on the replaced part.
In a lot of cases it is advisable to replace your Fronius IG with a Galvo, we can help you with your options.
Call us now on 1300 130 546
If you live out of our area, please call Fronius Technical Support on 03 8340 2910.  They are extremely knowledgeable, and they will be able to organise a local repair agent for you.
*Assumes the fault is covered by the warranty, if not, charges will apply.